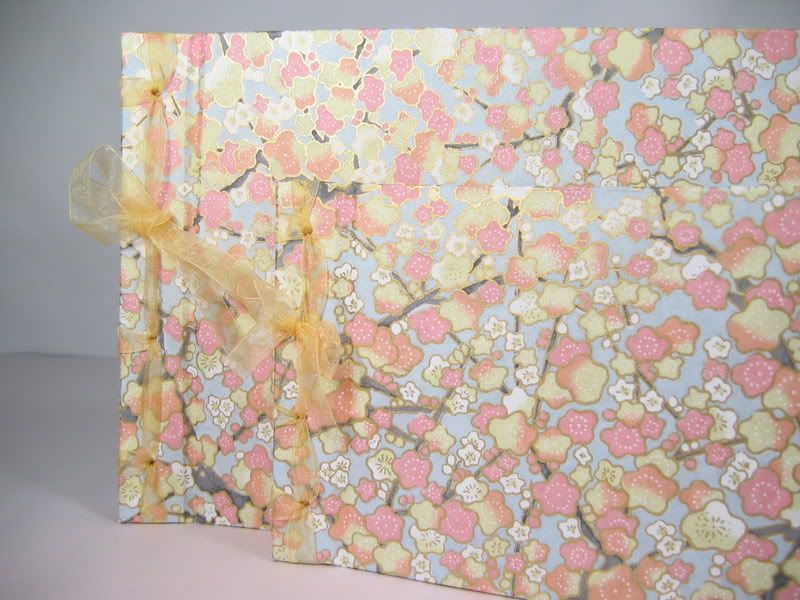 Phew I've just been so busy I forgot all about the fact that I had started a blog! I'm terribly sorry for the lack of updates these past few weeks. I've been working on some very cool items that are not going to be for sale that I would still love to share with you. My Aunt is getting married in two weeks and I have been making several books for her wedding and bridal shower. I know I say this everytime... but I think these are my favorite books and I had a very hard time putting them in the mail this week.
They are a Japanese stab binding technique covered in a Japanese Chiogami paper to match her peach theme. I love the gold ribbon as the paper has gold accents all over it. The larger book has peach paper in it as is a photo album while the smaller one has white paper for a guest book. I also sent an Origami book for everyone at the shower to sign! They are great for showers and parties of all types, last week I made one for a first birthday party too.
I also managed to get a treasury yesterday that has 1 day left on it, you can view it
here
for another 24 hours!